Viagra may be used every single day, within several years. Studies have proved that the prolonged usage of Levitra improves not only erection but its duration, and the tolerance of kamagra australia a man during the intercourse doesn't give a negative action to the cardiovascular system, endocrine system, central nervous system, and reproductive function.
| | |
| --- | --- |
| Home | Membership Application Form | |
Secure Online Membership Application
I Want to Belong to the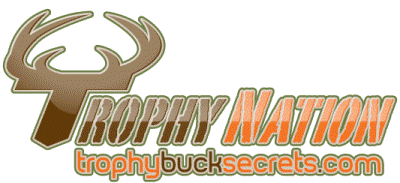 "...bottom line, it's a great site...."
| | |
| --- | --- |
| | ""I have visited a lot of web pages regarding hunting, however, since I joined the Trophy Nation website I have been amazed at the loads of information that I have learned. I am an avid hunter and enjoy reading articles on hunting any chance I get. Yet this site has information about whitetail habits and patterns that I hadn't considered or known about before. |
The Discussion Forum is a great place for fellow hunters to brag about their recent harvest, exchange stories or ask questions. There are video feeds of hunts and videos where you can learn certain techniques, as well as the Trophy Gallery where I have pictures of my 2008 buck!

The site also has contests and bottom line, it's a great site for the every day outdoors-man as well as the wily veteran. I would recommend that anyone who enjoys whitetail hunting at its finest, and is always looking for that edge, to join the Trophy Nation!"
Bill Wonderling
Ford City, PA


YES! I have what it takes to belong to the Trophy Nation!
Sign me up for the limited time special membership price of just $47 a year.
I understand that I'll not only receive all the standard benefits of membership, but because I'm joining today, I'll also get my $154 special membership gift package including the Rut Summit and the Food Plot Success Summit - FREE.


Plus, I have David's Personal
Lifetime Guarantee:
If I don't agree that Trophy Nation is the most powerful resource I'll find anywhere in the world for connecting with the biggest buck of my life… and making sure there are always more where he came from… Dave will happily refund every penny of my money.
No hassles, no problem, no B.S.